Builders WordPress Theme is a theme that's designed specifically for the construction industry. Whether you sell tools or services, you'll be able to attract more customers with a stunning site design and smart layout. Pick a site that's built for your business.
Builders theme is one of our unique and multi-purpose themes that you can use to create any type of website, regardless of what business you are in.
It has so many options to create almost any type of page you might need. It comes with 12 different pages with unique layouts. It has a lot of choices for customizing the homepage like; tabbed section, team stats section, services section, our work section and so many others.
To further customize your website, a unique slider is available for you to use. There are customizable header options offered as well.
Builders WordPress Theme V1.3.13
Recommended Theme : Bridge WordPress Theme
Tabbed section for your projects ensures that your work is right there for the world to see.
Company stats section shows what your business is upto and what you have done so far. There is a "Why Us" section available on the homepage so you can convince your prospects why your company is a good choice.
Whether you are a one-man-show or have a team backing you – a "Who We Are" section helps you tell the world who is involved in your venture. It adds a rather personal touch to your website.
If you had ever wanted to convince the world to take an interest in your company, you would appreciate the inclusion of a testimonials section. It helps you showcase customer comments, so others know that you mean business.
Below, see the whole list of options available in the Builders theme.
Free Download Builders WordPress Theme
General Settings
– Upload Your Logo
– Add a Favicon
– Touch Icon for Mobile Devices
– Add a Metro Icon
– Field for Twitter Username
– Feedburner URL Option
– Field for Adding Code in Header Section
– Footer Code Option
– Activate/Deactivate AJAX Quick Search
– Enable/Disable Responsiveness
– Enter Number of Products To Show
Performance Options
– Enable or Disable Prefetching
– Lazy Load Enable/Disable
– Enable Async JavaScript
– Remove ver Parameters
– Optimize WooCommerce Scripts
Styling Options
– Color Scheme Selector
– Left or Right Sidebar Selection
– Unlimited Site Background Color Options
– 60 BG Image Options or Add Your Own
– Parallax Effect for BG Images
– Add CSS in Custom CSS Field
– Enable and Disable Lightbox Option
Header
– Header Background Options
– Parallax Effect for Header Background
– Enable Floating Navigation Menu
– Show Primary Menu
– Show Secondary Menu
– Show Logo
– Top Navigation Background Selector
– Top Navigation Text Color
– Enable Top Navigation Description
– Enable Top Navigation Tagline
– Show Social Buttons in Header
– Enter Twitter Username
– Use Facebook Link
– Option for Google Plus
– Add Contact Info Item
– Contact Info Title Color
– Contact Info Tagline Color
– Main Navigation Background
– Gradient Selector for Main Navigation Background
– Enable Parallax for Navigation BG
– Sub Header Background Selector
– Choose a Color for Subheader Title.
Footer
– Enable or Disable Footer Widgets
– Select 3 or 4 Column Widget Layout
– Choose BG Color for Footer Widget
– Show or Hide Social Icons
– Add Social Icons
– Section for Copyrights Text
– Select Copyright Background
Homepage Settings
– Select Layout for Homepage
– Homepage Layout Builder
– Homepage Slider Option
– Choose Slider Category
– Choose Number of Posts for Slider
– Add a Custom Slider
– Enable "Request a Quote" Section
– Quote Section Background
– Quote Section Heading
– Quote Heading Color
– Quote Button Background Color
– Button Text
– Quote Button Link
– "Our Work" Section Background
– "Our Work" Heading Color
– "Our Work" Content Color
– "Our Work" Section Heading
– "Our Work" Posts
– Tabs Section Background
– Tabs Active Color
– Tabs Inactive Color
– Tab Bar Background With Parallax Option
– Tabs Order Selector
– "Company Stats" Section Background With Parallax Option
– "Company Stats" Heading Color
– "Company Stats" Content Color
– "Company Stats" Section Heading
– "Company Stats" Counter
– "Why Us" Background
– "Why Us" Heading Color
– "Why Us" Content Color
– "Why Us" Section Heading
– "Why Us" Posts
– "Who We Are" Section Heading
– "Who We Are" Section Image With Text Option
– "Who We Are" Button Text
– "Who We Are" Link Option
– Testimonial Section Background
– Testimonial Heading Color
– Testimonial Content Color
– Testimonial Border Color
– Testimonial Box Color
– Testimonials Section Heading
– Add New Testimonials
– General Quote Background
– General Quote Color
– General Quote Text
– Client & Partners BG Color
– Client & Partners Heading Color
– Client & Partners Borders Color
– Client & Partners Section Heading
– Client & Partners Add New Clients Option
Blog Settings
– Blog Subheader
– Blog Subheader Title
– Choose from 2 Post Layouts on Blog Page
– Select Featured Categories
– Different Pagination Types
– HomePage Post Meta Info
– Single Post Subheader
– Integrated Breadcrumbs
– Single Post Layout
– Meta Info Organizer
– Highlight Author Comment
– Turn off Date in Comments
– Social Sharing Buttons Position
– Enable Social Sharing Buttons on Pages
– Social Media Buttons Orgaziner
Ad Management
– Below Post Title Ad
– Show Ads After XX Days
– Ad Section for Below Post Content
Projects
– Projects Section Title
– Choose No. of Projects posts
– Pagination Selector on Projects page
Services
– Services Section Title
– Choose No. of Services Posts
– Pagination Selector on Services page
– Add Brochures To Services Widget Area
Sidebar Settings
– Create Custom Sidebars
– Choose Sidebar for Homepage
– Create Single Post Sidebar
– Choose Sidebar for Single Pages
– Create "Archive Page" Sidebar
– Tag Archive Sidebar Selection
– Date Archive Sidebar Selection
– Different Sidebar for Author Archive
– Different Sidebar for Search Pages
– Sidebar for 404 Error Page
– Different Sidebar for Shop Pages
– Create a New Sidebar for Single Product Pages
Misc. Options
– Advanced Typography Options
– Choose from 630+ Google Fonts
– Import / Export Options Provided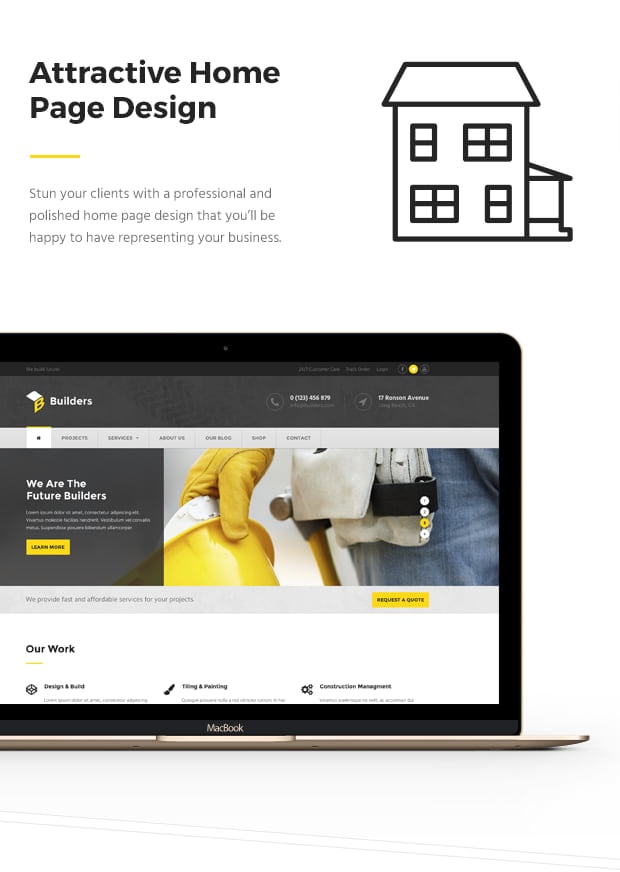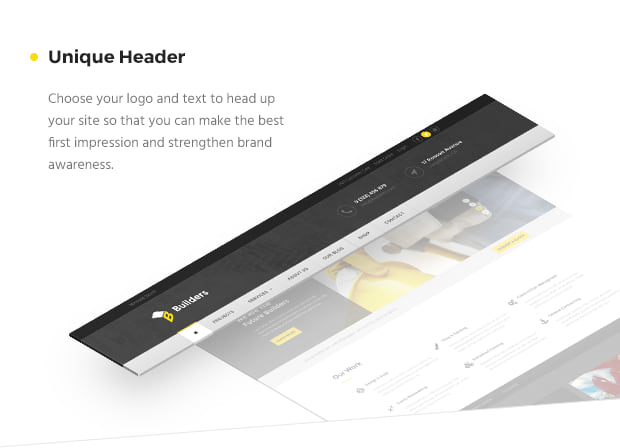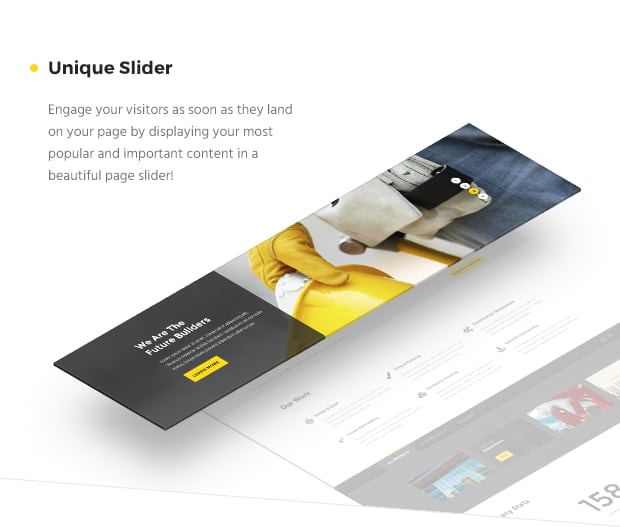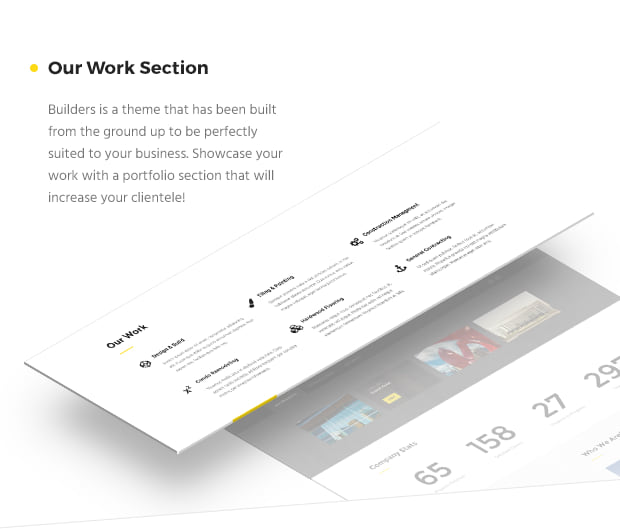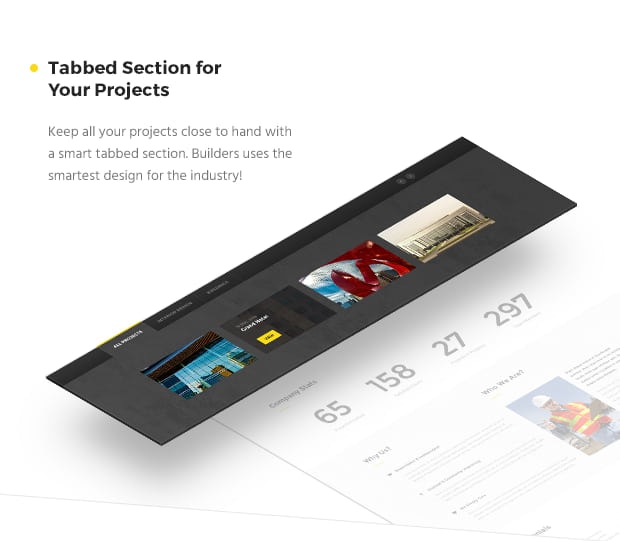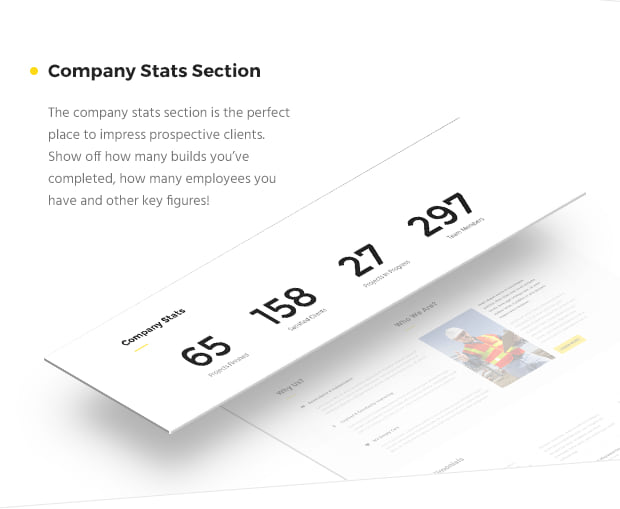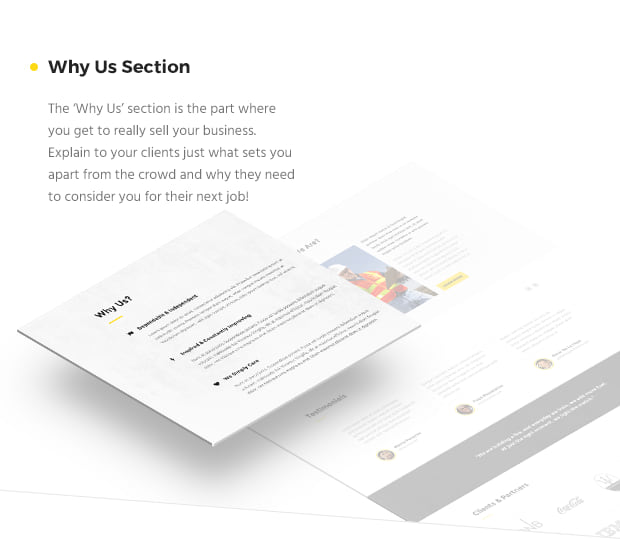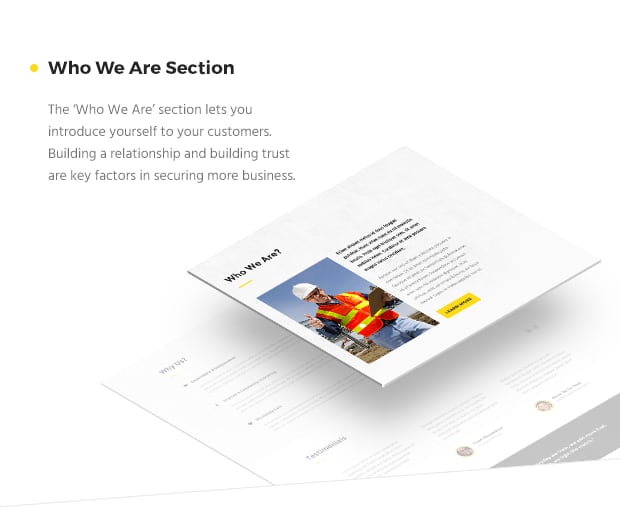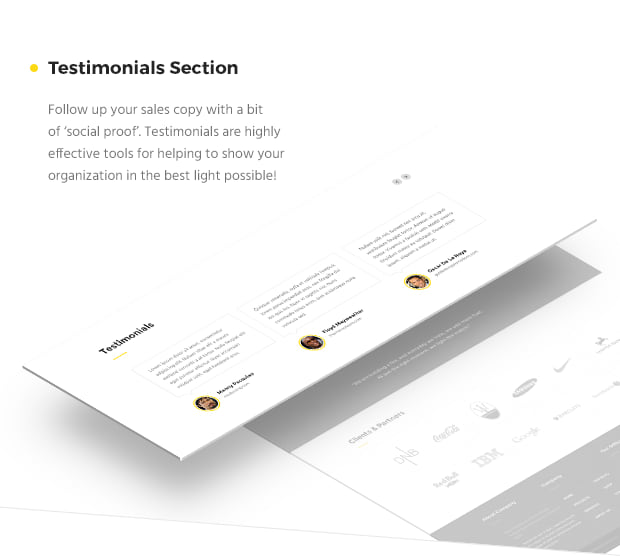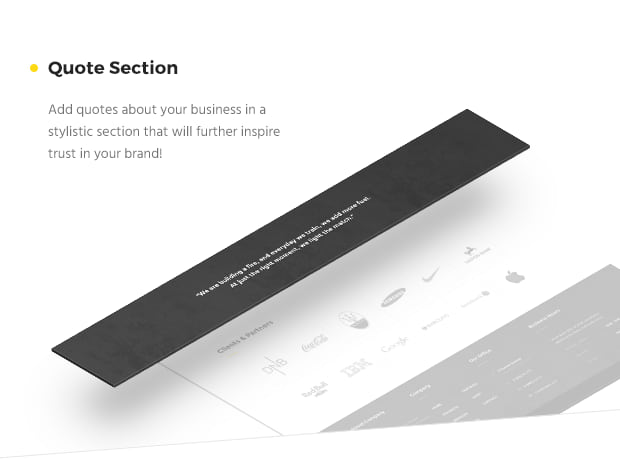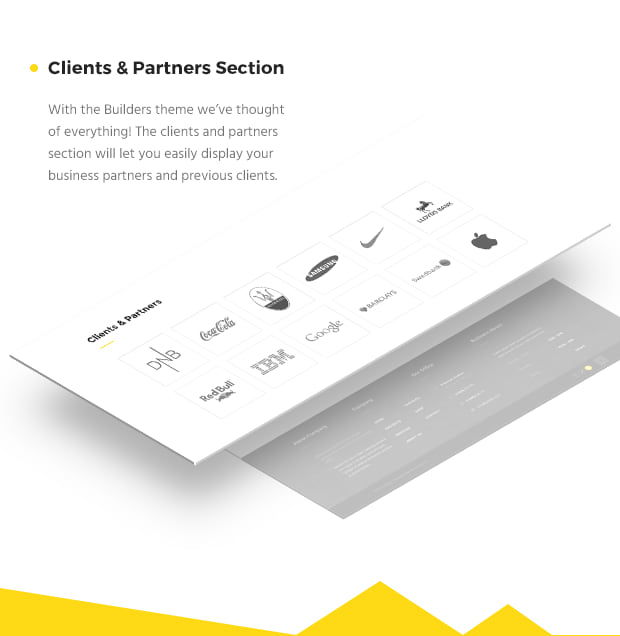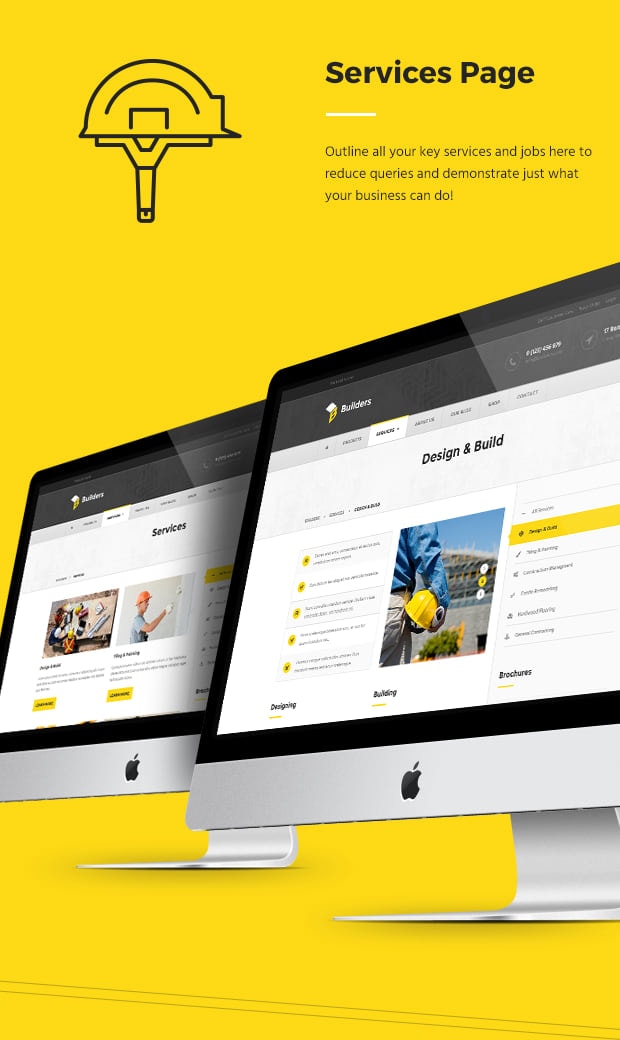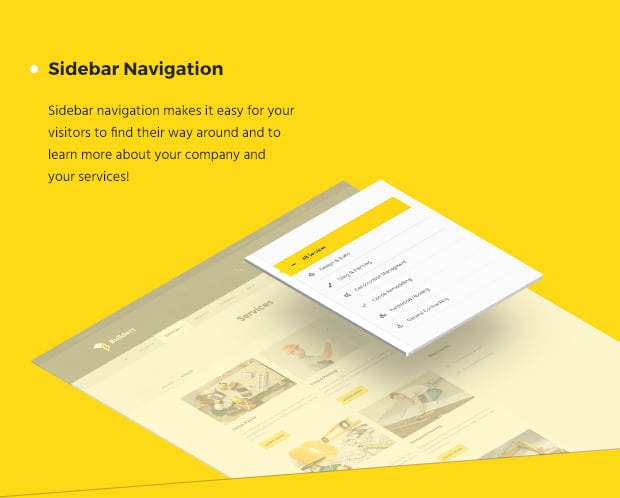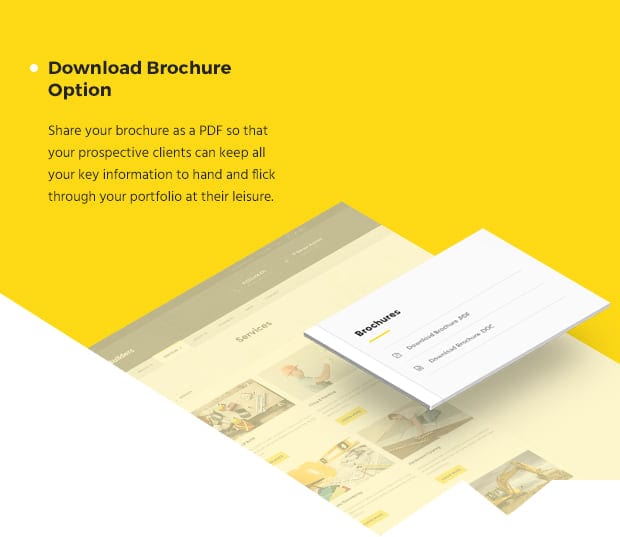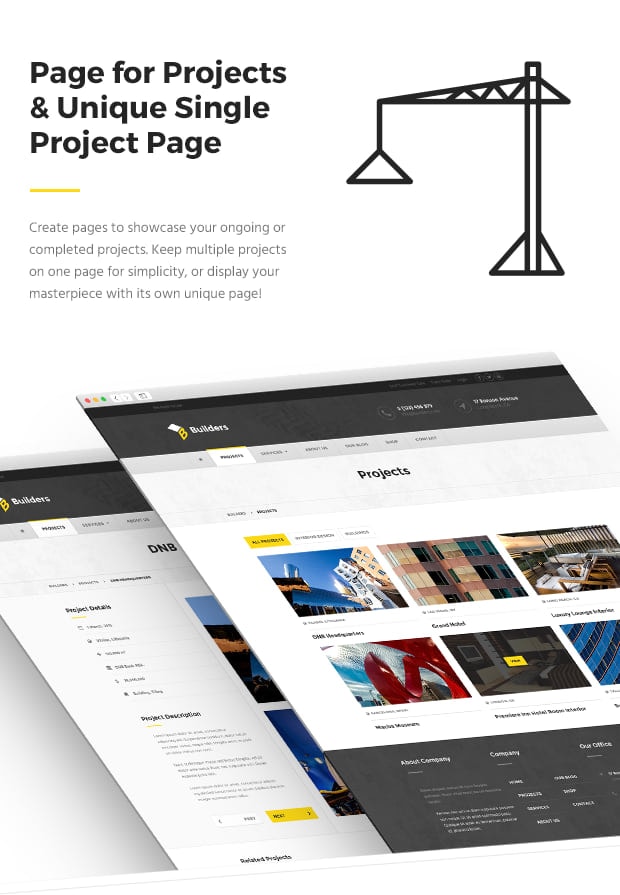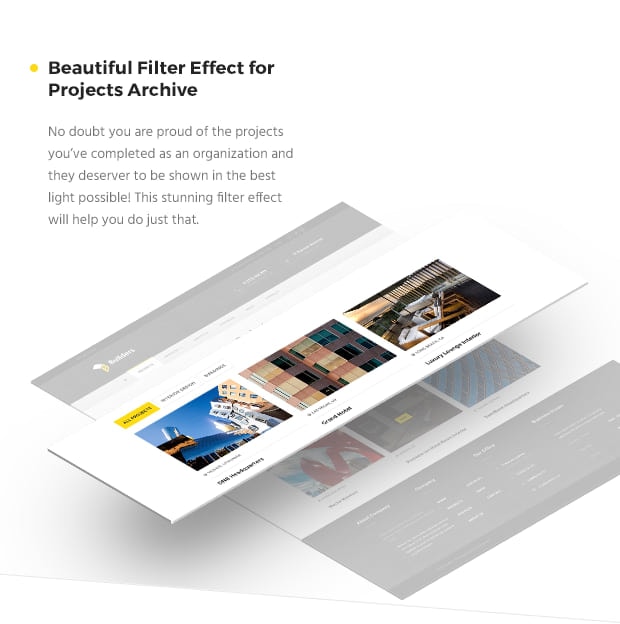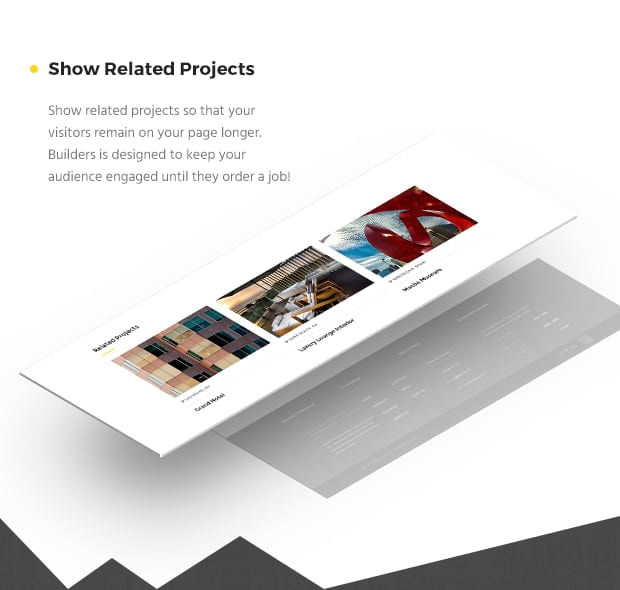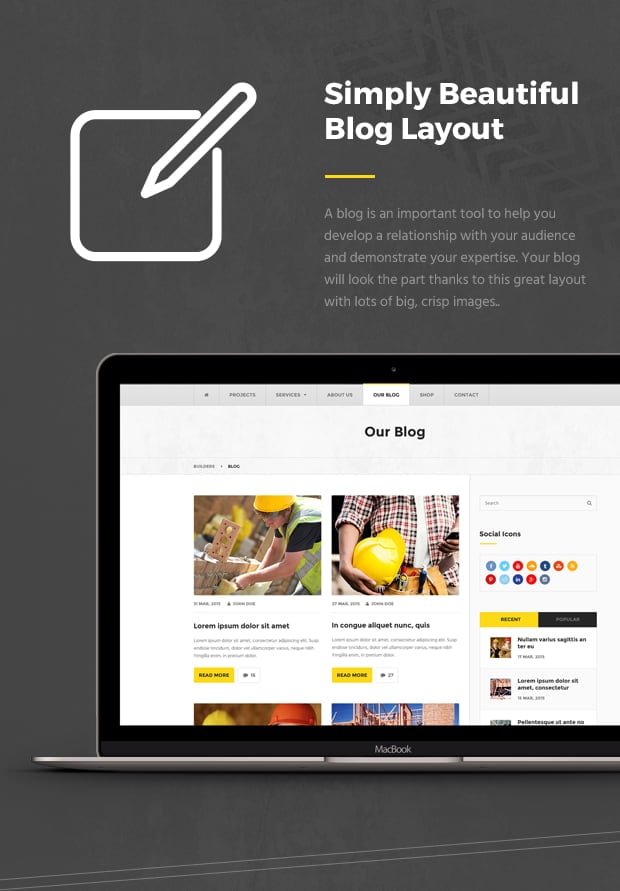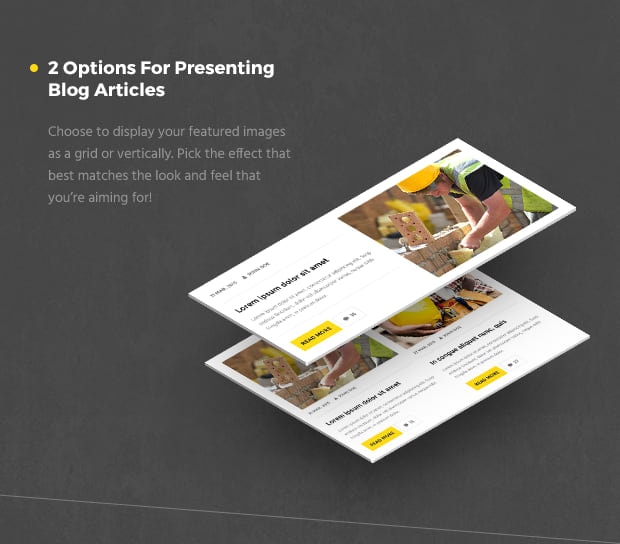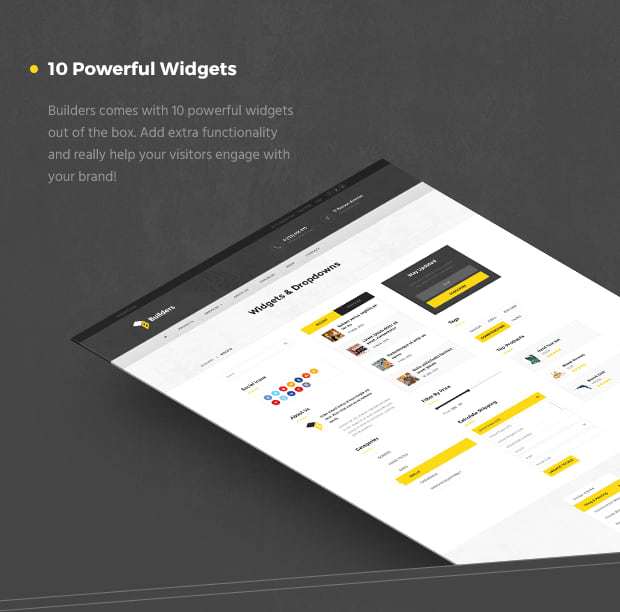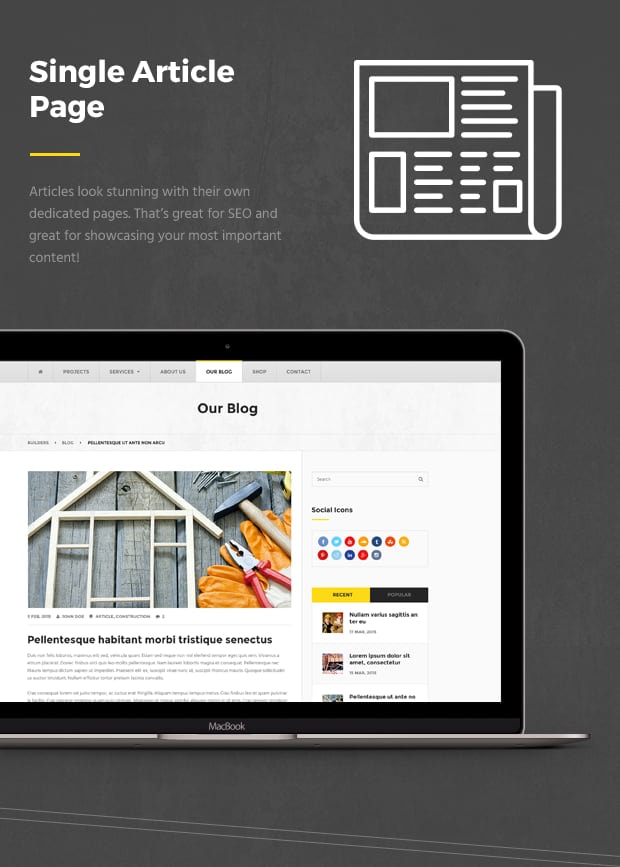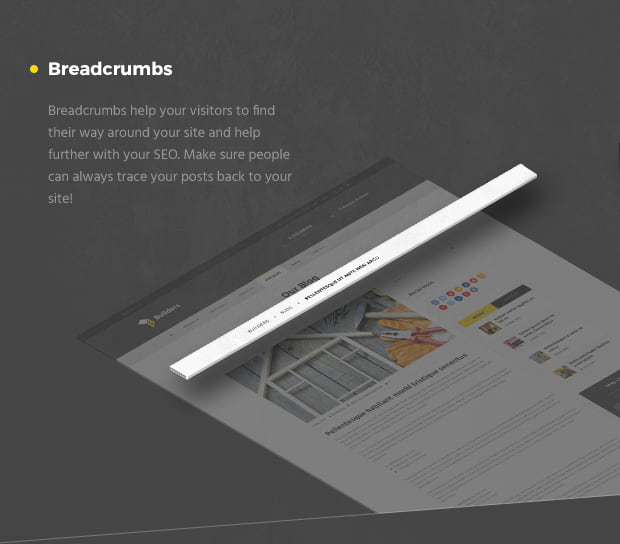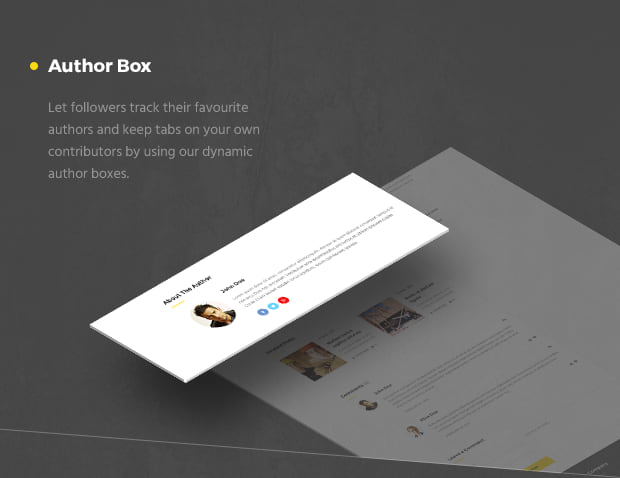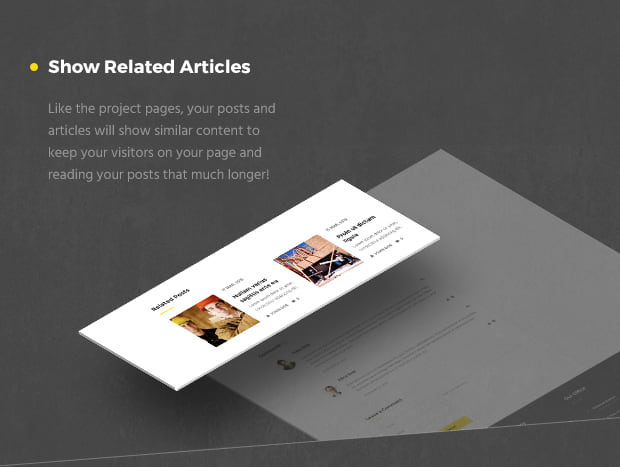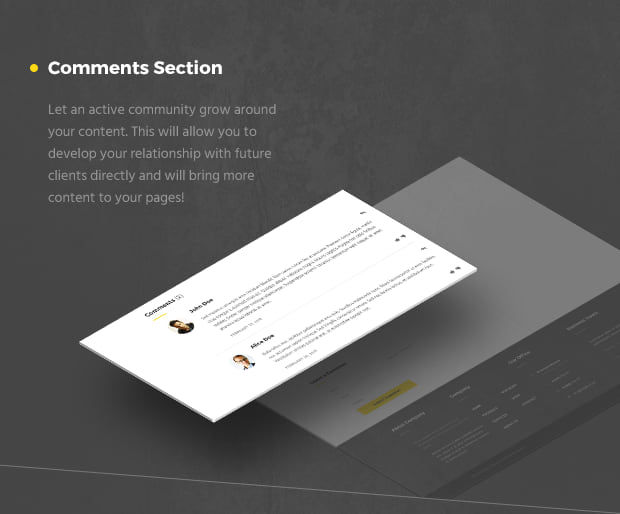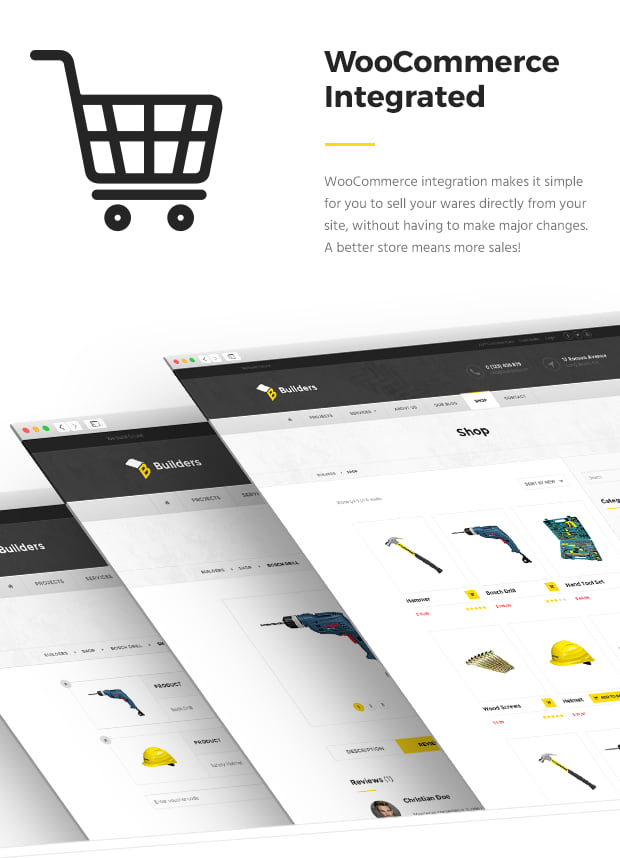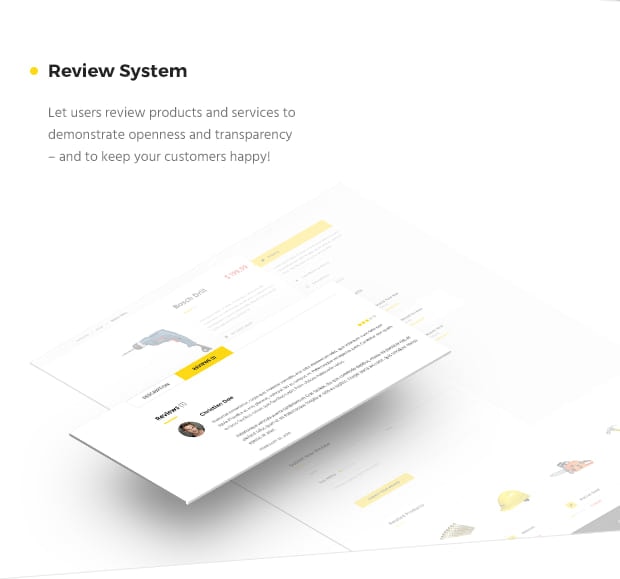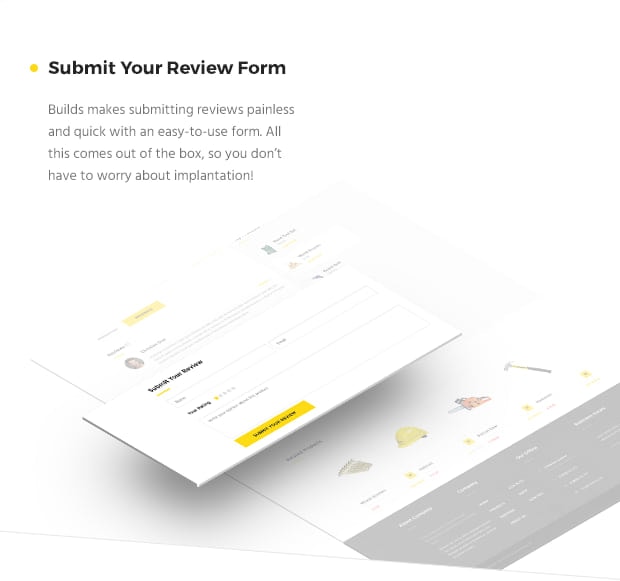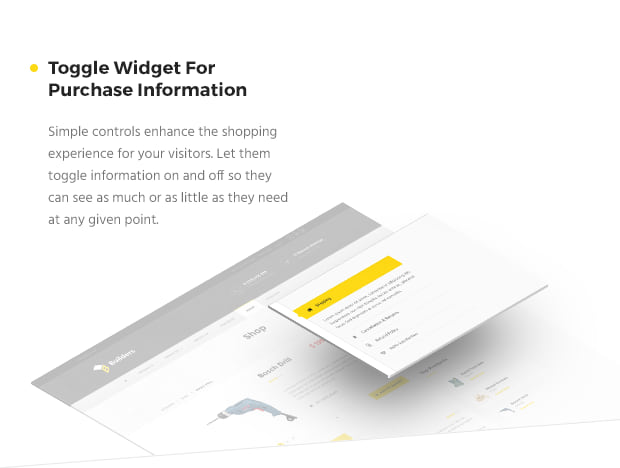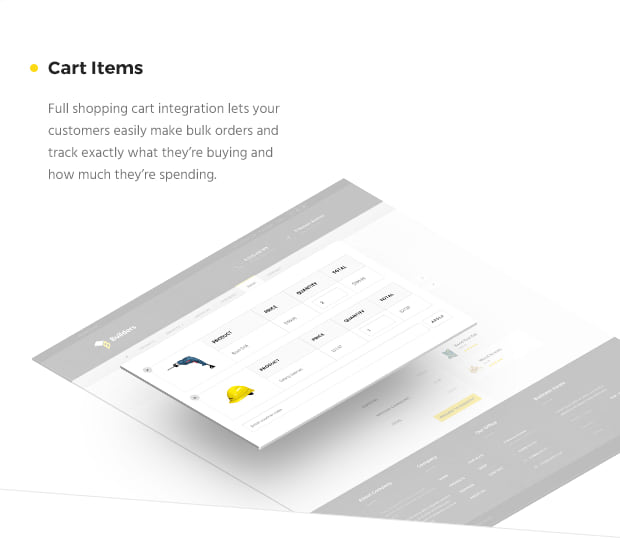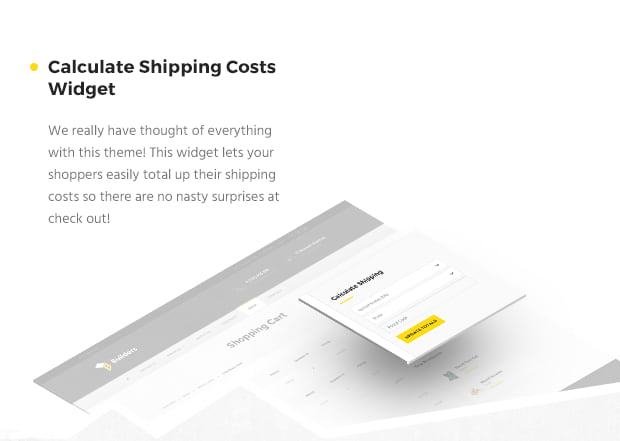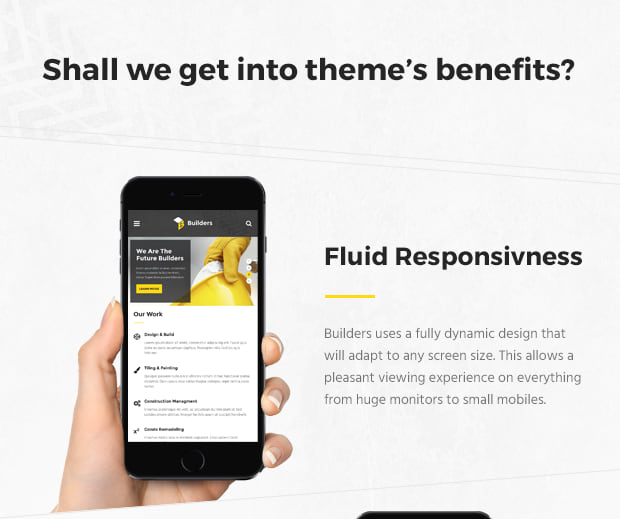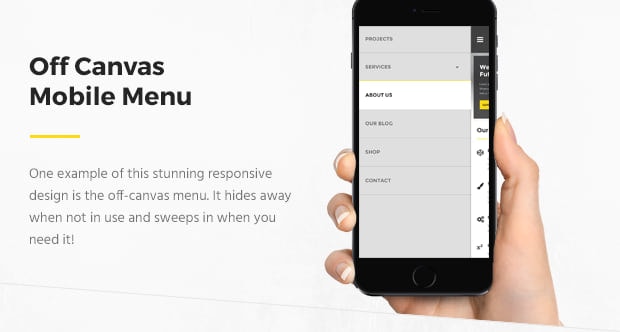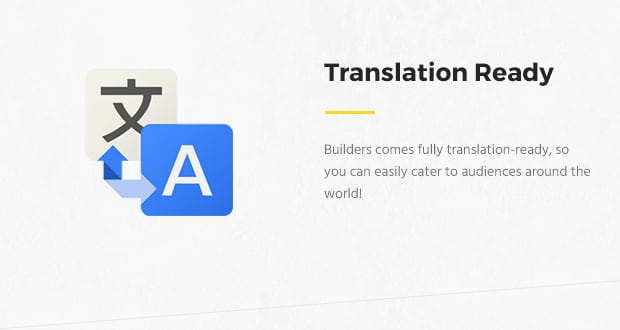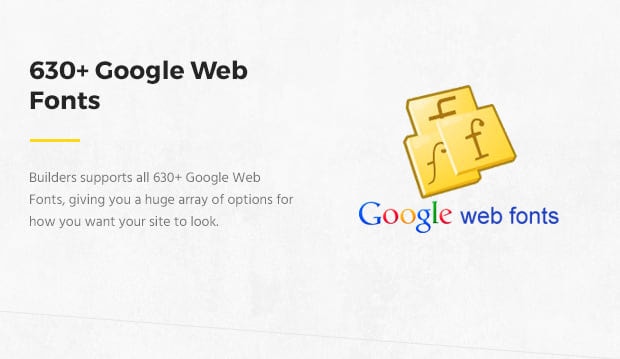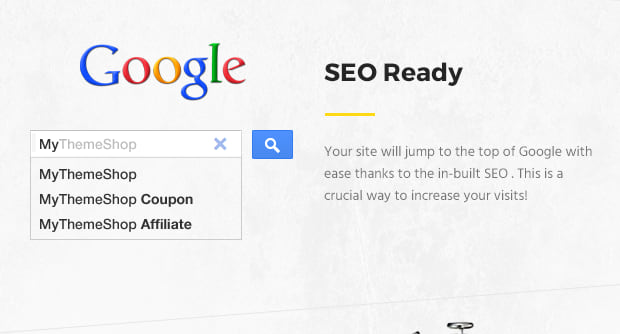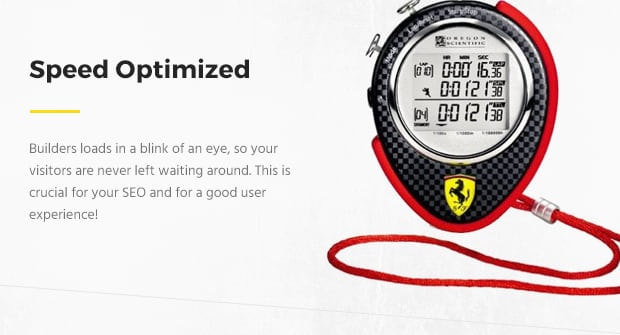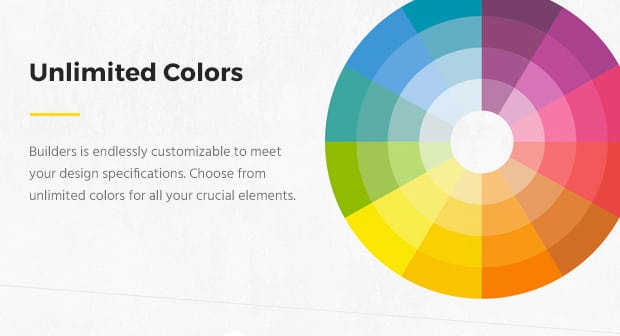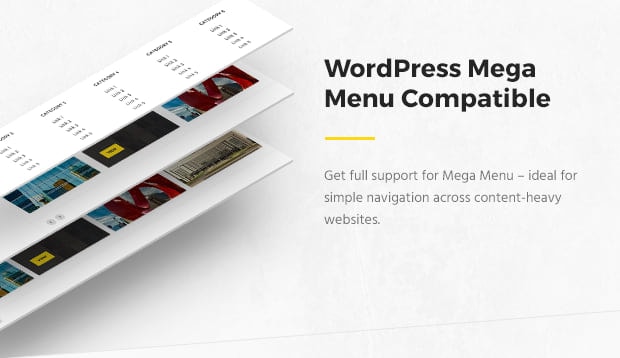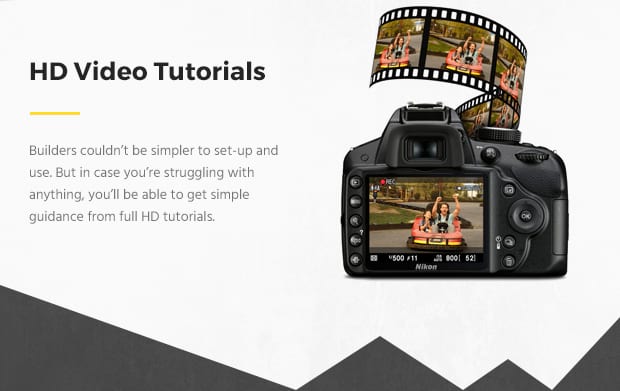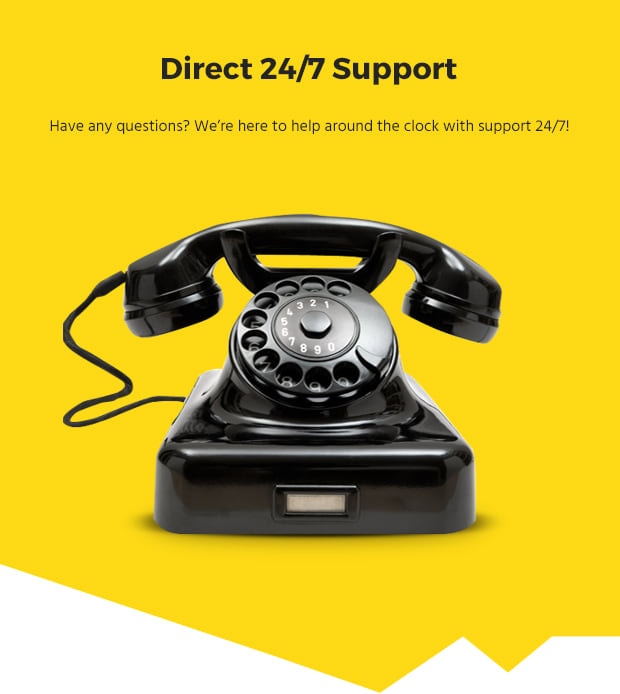 FAQ
What is the best theme Builder for WordPress?
6 best WordPress theme builders for 2021
Thrive Theme Builder. Thrive Theme Builder is Thrive Themes' most flexible product yet. …
Elementor Pro. Elementor is a leading page builder plugin for WordPress. …
Divi. Divi is Elegant Themes' premier WordPress theme. …
Brizy Pro. …
Beaver Builder. …
Oxygen.
What is a WordPress theme builder?
A WordPress page builder is a system (a WordPress plugin or a theme) which allows you to build your website using user-friendly drag-and-drop functionality. Instead of creating WordPress pages and posts manually, you can design and build them faster with a page builder.

Where is theme builder in WordPress?
There are several ways to access the Theme Builder. Choose whichever is most convenient for you. METHOD ONE: Go to Elementor > Theme Builder from the WordPress admin menu.

Which is better Elementor or beaver builder?
Although Beaver Builder offers fewer templates than Elementor Pro, they have a better mix of designs. Some of the templates offered in Elementor Pro are, well, obscure. The ones in Beaver Builder look like they will suit more website owners.

Copyright Notices: This website is not sharing themes by cloning or cracking. We respect the GNU General Public License (GPL) and the hard work of the theme creator. On this website, we share that link those are already stored somewhere else on the internet and are not a part of this website.
Our website does not carry any responsibility for them. If your copyrighted material has been indexed by our site and you want this material to be removed then contact us immediately. We will remove it in 48 to 72 hours.